History of America's Cup Harbor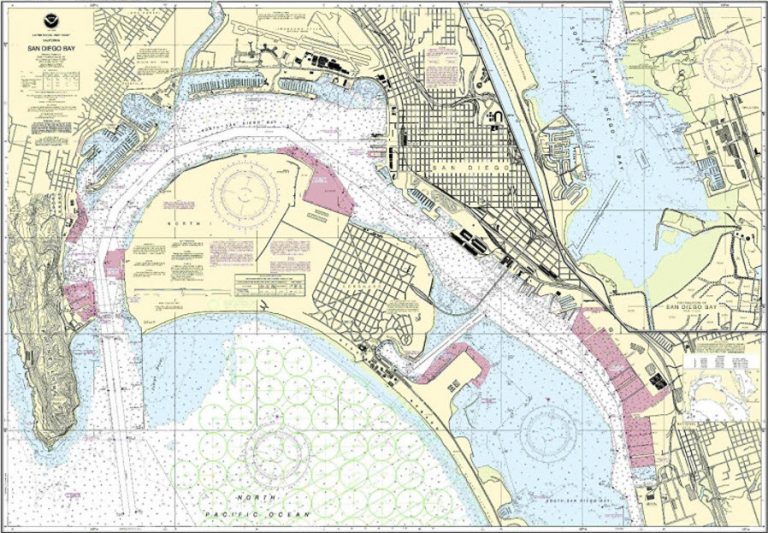 Many years ago, the small cove in the southern lee side of San Diego's Shelter Island was known as the Commercial Basin. Much of San Diego's famous commercial and sport-fishing fleet was moored there.
In 1994, Commercial Basin was re-named America's Cup Harbor in anticipation of the 1995 America's Cup races which were to be held in San Diego. The name was also chosen because it would  be the designated location for the mooring of the racing vessels participating in the event.
The 1995 America's Cup race was bitter sweet for San Diego. San Diego's Team Dennis Conner (The winner of the 1995 Citizen Cup) on the yacht Young America (USA-36), battled against Team New Zealand on the yacht Black Magic (NZL-32), and New Zealand won five straight races to take the cup away from the U.S. for only the second time in 144 years.
Today, America's Cup Harbor is still home to much of San Diego's remaining sport-fishing fleet and of course, the Sun Harbor Marina.
Sun Harbor Marina's Environmental Stewardship
Dating back to 1933, the Sun Harbor marina has enjoyed a long history in the harbor and has a reputation as one of the earliest and most established marinas in San Diego.
After a complete overhaul in 2005, Sun Harbor received recognition on both a national and international level as the world's first LEED certified marina. (Leadership in Energy and Environmental Design).
Becoming a LEED facility presented many challenges. We were pioneers working  under a new  standard. Many building materials were not readily available. 
At times it was frustrating, but it was a critical mission to re-build with the environment in mind, taking all steps possible to make a clean environment from the property and the water being used as part of the business.

Clean and Green Marina, the What and Why
The organization stresses environmental and best management practices that exceed regulatory requirements.
A typical Clean Marinas program will have components that cover marina siting and design considerations, marina management, emergency planning, petroleum control, sewage and gray water, waste containment and disposal, storm water
management, habitat and species protection as well as boater education. 
The voluntary, non-regulatory nature of the program encourages participation and cooperation between marinas, the boating public and the regulatory agencies. Without the Clean Marinas Program, states would be forced to further regulate the marinas.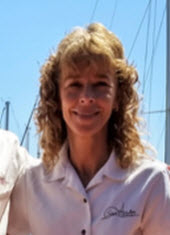 Kathy OBrien - Dockmaster
Kathy is general manager for Sun Harbor Marina, a LEED certified property with a restaurant, offices, lockers and 100 slips in Point Loma, California. She has worked in the marina industry since 2005.
She earned the title "LEED Accredited Professional" from the U.S. Green Building Council. OBrien has been on the Board of the Marina Recreation Association since 2008.
She is Treasurer of Clean Marinas California and Secretary of MRA. She is Past-President of San Diego Dockmasters.

Prior to joining the marine industry, OBrien practiced as an electrical engineer with a transition to Sales and Marketing. She obtained her BSEE degree from San Jose State University.
When not on the job, Kathy enjoys cooking, sailing, traveling and remodeling her home in N Cal.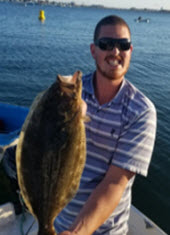 Bradley Wright - Dockmaster Assistant
Bradley Wright is the Dockmaster Assistant at Sun Harbor Marina.  He has had a wide variety of experience including Dock Maintenance and building, open party sport fishing chef and crew, Tackle shop pro staffer.  In his free time he is an active sailor and possesses an undying passion for fishing.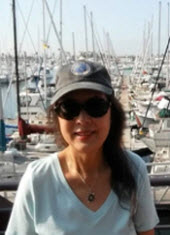 Carolyn - Administrative Assistant
A long-time San Diego resident, Carolyn has also lived in Philadelphia, Hawaii, and the Pacific Northwest. Prior to joining the Sun Harbor Marina team, she worked as a legal assistant for many years and works part-time for the Law Offices of Daniel W. Grindle.
In 2011 Carolyn founded CNemoGlobal, an NGO environmental/animal welfare advocate raising awareness on these issues around the world on social media with 10,000 followers on Facebook, LinkedIn, and Twitter.

Carolyn enjoys traveling, plays piano, and has a tripod Tortoiseshell cat named Czarina.